I have created this posters during my apprenticeship in BNP Paribas Personal Finance in 2019.
This awareness campaign aims to educate and make aware customer relations centers on different topics : cleanliness, safety and respect.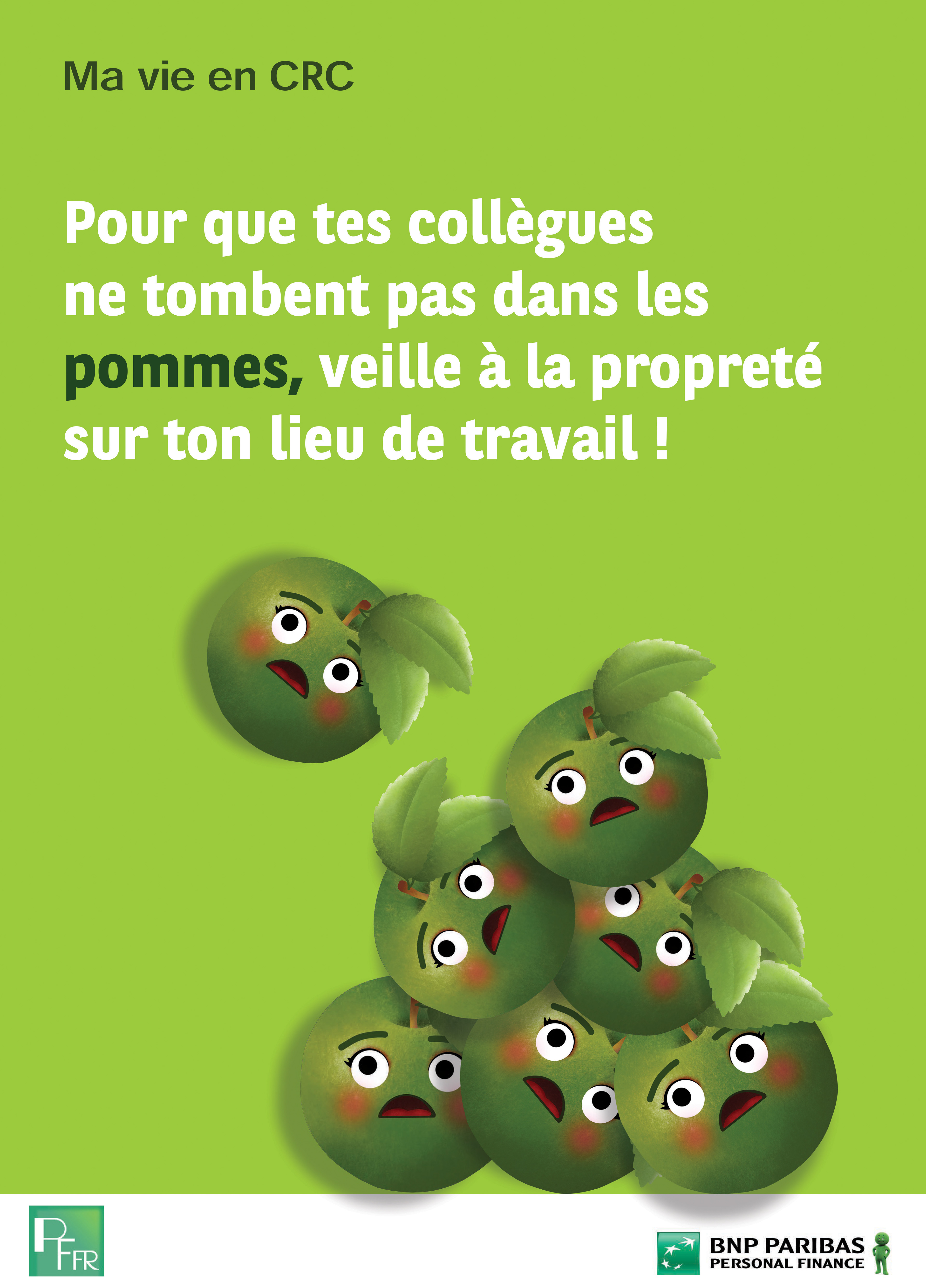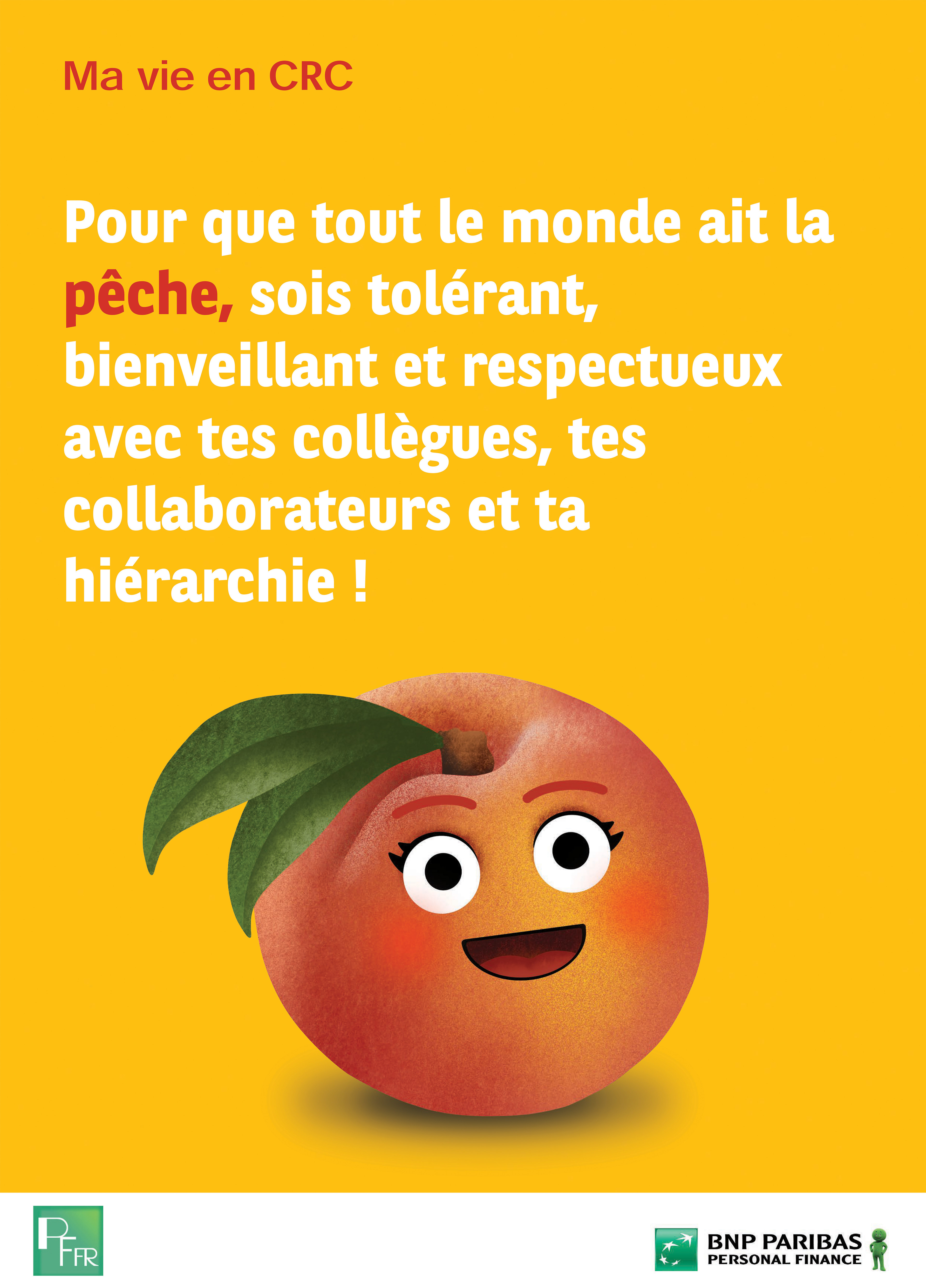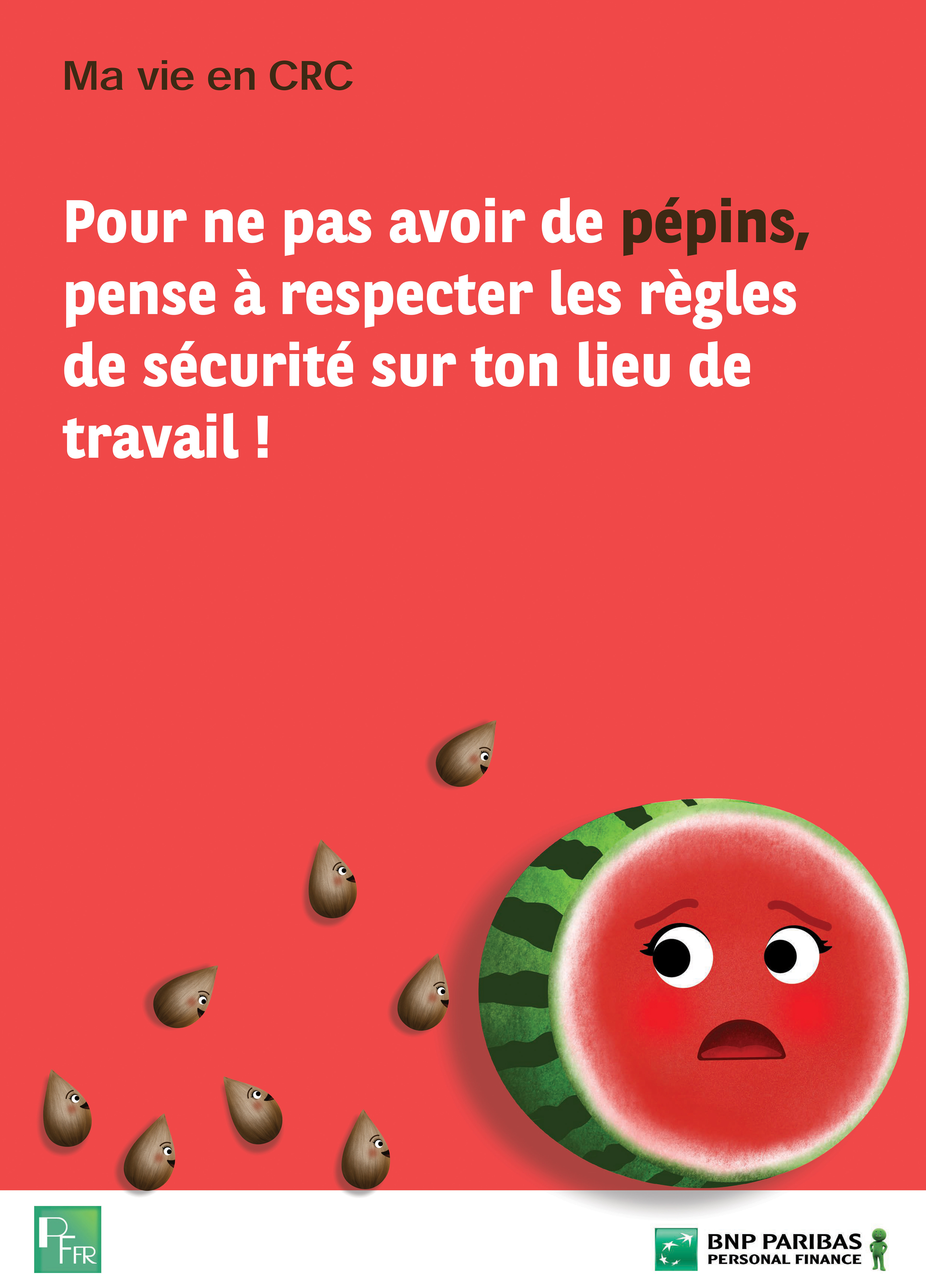 We have chose to approach these themes in a light and humorous way, using fruits and vegetables, which we demonstrate with French expressions like «falling in apples» for cleanliness.